Affordable Web Site Hosting Solutions
When putting together a successful web site there are many components that must be taken into account. Simply creating a web site in FrontPage or some online template system and putting it online through the "free" web space you get with your ISP is not enough. To have a truly informative, productive web site takes a lot more!
The first step with having a successful Web site is its design components properly set up:
clear, easy to read, to the point text
fast loading and good looking graphics, photos
logical and easy to access navigation through the Web site
information and resources to help your visitor/potential customer
The second step, which is as equally important as the first, is web hosting.
Who & Where you Host your Web site will Make All the Difference in the World!
There are literally thousands of web hosting companies out there, so how do you know who to host with? That is the million dollar question.
At LRSxpress, we have worked with many customers with a variety of backgrounds (from beginners to experts) and have see a ton a bad web hosting companies. We have worked with too many web site owners who simply got stuck with poor web hosting because they did not know what to ask or inquire about before signing up.
Remember, you get what you paid for. Usually going with the cheapest web hosting company can be a big mistake, there are of course a few exceptions.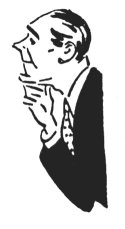 So what criteria(s) should a webmaster look for in a web hosting company? They following are things your potential web hosting company should offer:
Prompt and professional customer support either via email or phone; (if it takes days for a response from an email you sent them what good will that do you?)
Informative and detailed online help (having a good faq online can save everyone alot of time).
Online administrative control – a good control panel – (this is a great extra to have and gives you the ability to setup your web site).
Offers a variety of operating systems (Unix or Windows) complete Perl, database (My SQL or MS Access), web stats, SSI, etc…
Secure and virus free systems.
Hassle-free domain registration and transfer in or out.
The features and hosting package sizes that you need; number of email accounts, hosting space, and bandwidth usage.
Connection monitoring-do they monitor themselves to minimize downtime?
Web site backups, power backups (you should always backup your own work, but it is nice to have your web server do it too.)
Web hosting is something you never think about until something goes wrong or you can't install a new program you just purchased. Remember it is your web site and you should be able to run it the way you want! Since there are so many companies out there it is a buyers market, don't feel obligated to stay with a poor web hosting company just because…
A couple of years back, we at LRSxpress, set up our own web hosting company Touchstone Hosting.
Touchstone Hosting was set up to give web site owners an easy to set up, use, and expandable web hosting solution. A unix based server, totally secure and up to date with the latest security patches and firewalls. Each web hosting package comes with a ton of disk space, bandwidth, email accounts, control panel, perl, php, my SQL databases and more.
Recently Touchstone Hosting was rated by Jubileestallions.org and had an uptime of 99.982%