Affordable, Customized Web Site Design Services
Designing and Building a Web Site Properly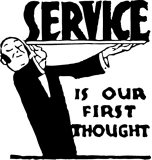 Most small businesses do not have a web site and many of those that do, have a web site that simply does not meet their needs. Simply creating a web site, either from a pre-made template or software, and getting it online with the cheapest hosting package, will not past the test.
When building anything that is going to last, it all begins with the proper foundation; for a web site it is the coding. LRSxpress has a strong grasp of HTML code which is what makes a web site. Once the foundation is laid, then we build it up with the appropriate text, images, and media.
It should be noted that a web site is a dynamic object. A web site is never really finished- it is constantly evaluated and updated as necessary to optimize its effectiveness. As your business changes and grows, so should your web site.
Your Current Web Site Static, Invisible?
LRSxpress will do a through evaluation on your current web site and advise you on what would help your web site become more effective and productive. We have offered affordable re-design services for several years for business owners who found themselves lost and confused. We will help you sift through all the web site marketing and promotional gimmicks out there today and show what marketing or promotional scheme would work best for you, your web site, and your goals.
What are some of the legitimate marketing techniques or areas that LRSxpress focuses on?
"Search engine friendly" web design
Reliable web hosting
"White hat" search engine optimization techniques (see below)
Manual search engine and directory submissions
Proper use of graphics/ Flash
On site content building
Local Search Marketing
Pay Per Click Advertising
Once the web site has been redesigned and/or updated, we will provide monthly or periodic reviews and updates for the web site. Monthly updates include any minor web site updates, traffic analysis, search engine and directory submissions, and more. We tailor it specific to your web site needs.
Search Engine Optimization Services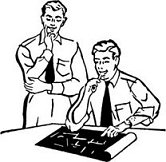 It is a known fact, that most people will find your web site through the search engines, so search engine optimization (SEO) for your web site is critical! The hard part is that the search engine seem to be constantly changing their criteria. We are constantly studying the search engines to understand what they "want" in a web site, so when we design your web site, we know what it takes to make it "visible" to the search engines.
Search engines optimization involves many different elements in a web site We will explain the process and even show you where to go for more information. As was stated earlier, a web site needs to be kept up to date and actively advertised to be most effective. Especially with SEO, periodic updates are important to make sure your web site say up with the current SEO practices.
In addition to SEO techniques, there are many other web site promotional LRSxpress is available to advise and implement the most effective and efficient means of updating and advertising for your web site. The possible options are almost unlimited; we will discuss those with you at the appropriate time. If you have any general web site promotional questions, email LRSxpress at any time.
The newest search engine optimization angle for small business web sites, is local searches. LRSxpress is now providing assistance in helping local business become more visible locally. See our LocalBizBits.com section to learn more.
Money Back Guarantee
When LRSxpress does your web site design, the most important thing we do is have you involved throughout the whole process. This is your web site, we simply provide the technical expertise to take your design ideas and make them work.
All our web design work comes with a guarantee. Thus we assume all the risk, not you! We will not start a project until we agree on what needs to be done, order of operation, and of course the cost of the project.
Current and Past Web Projects: